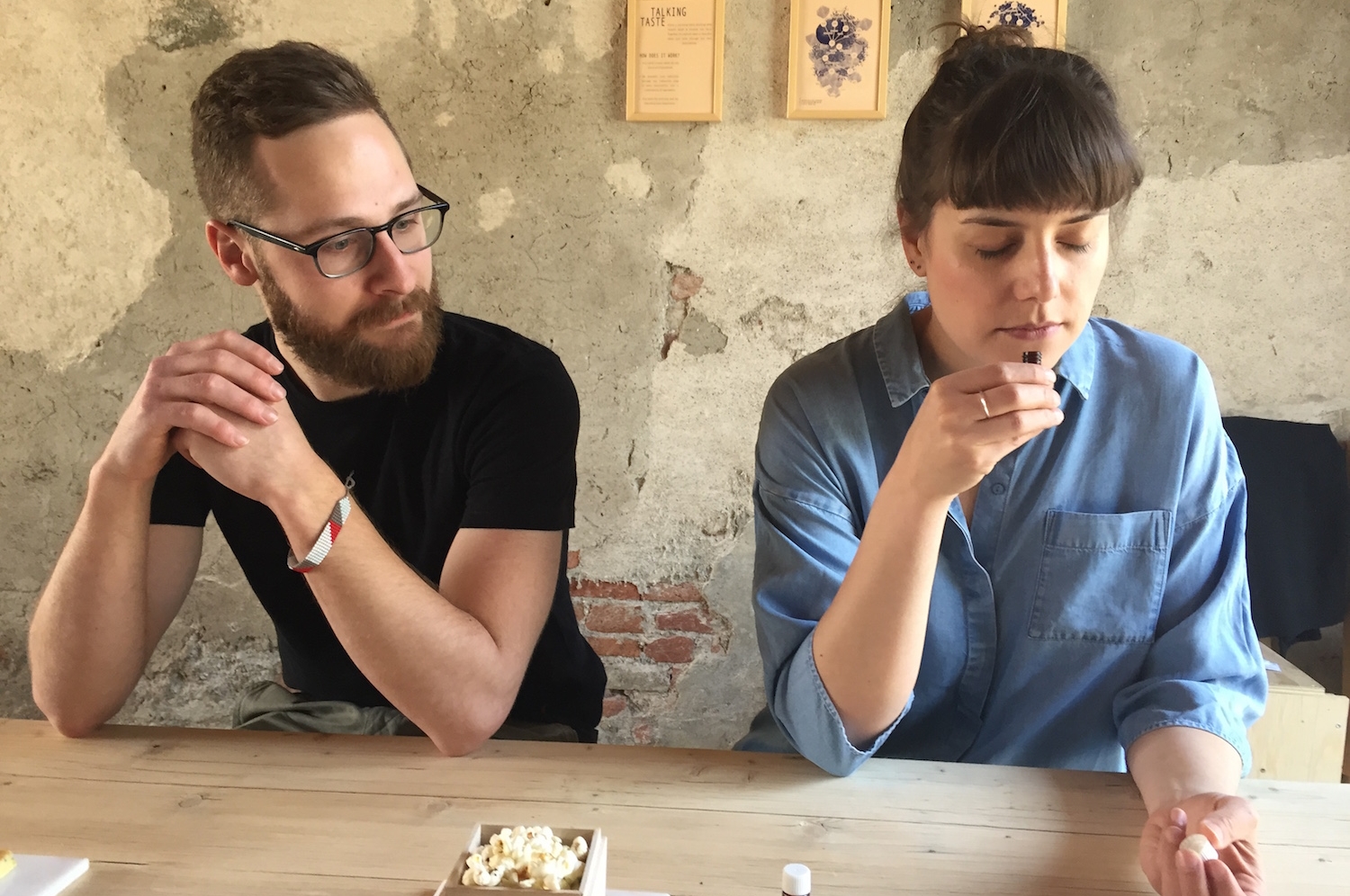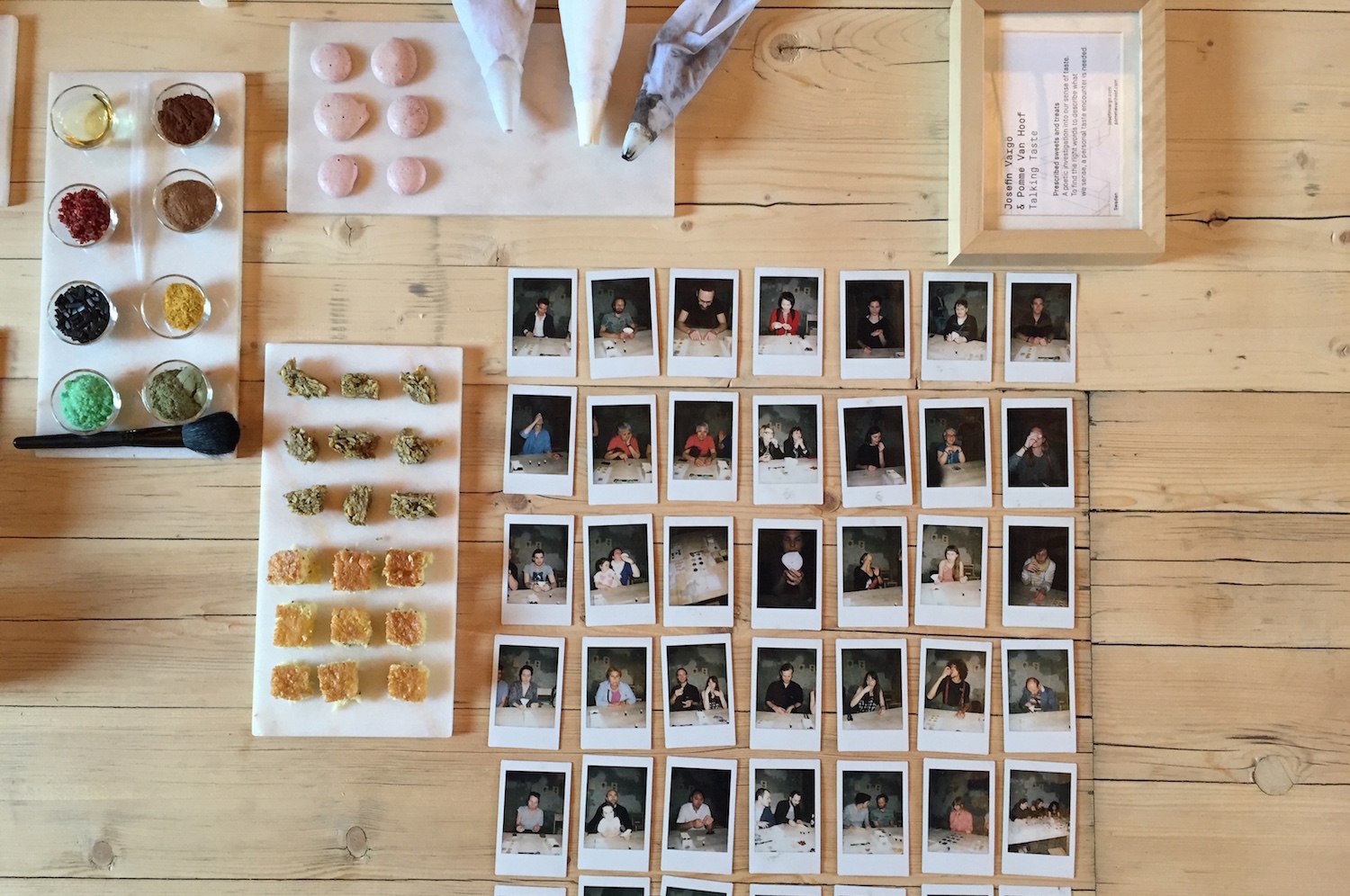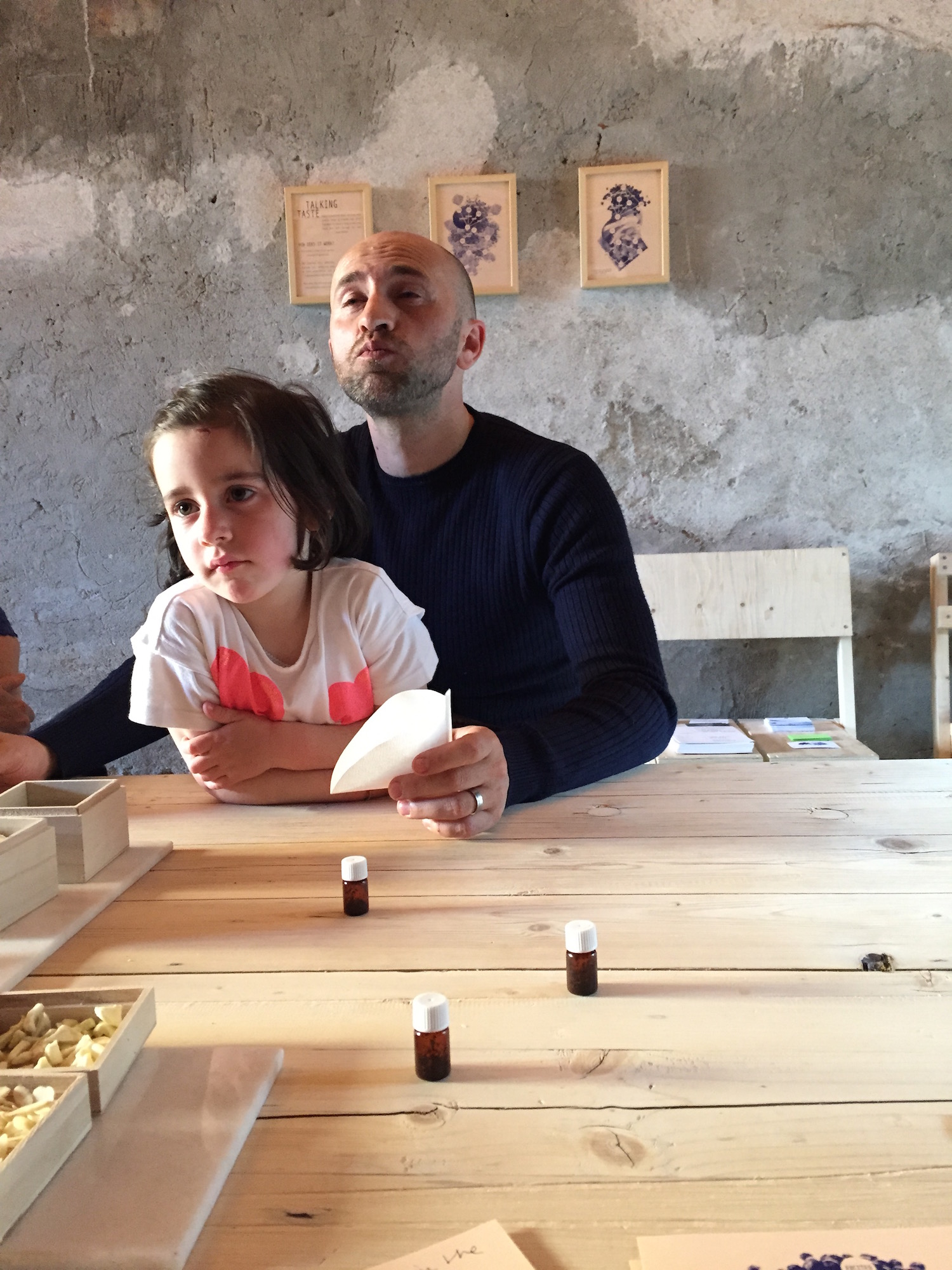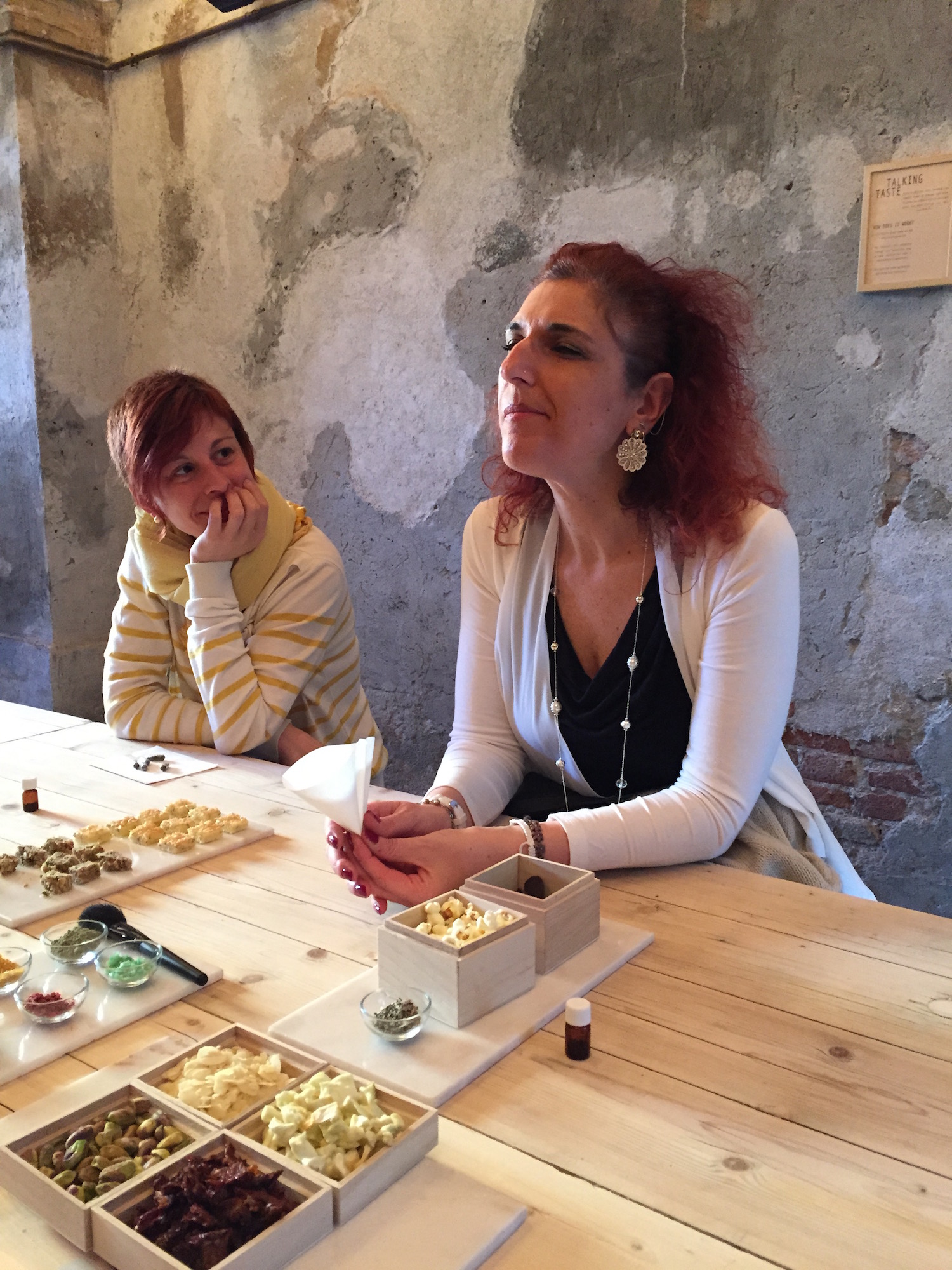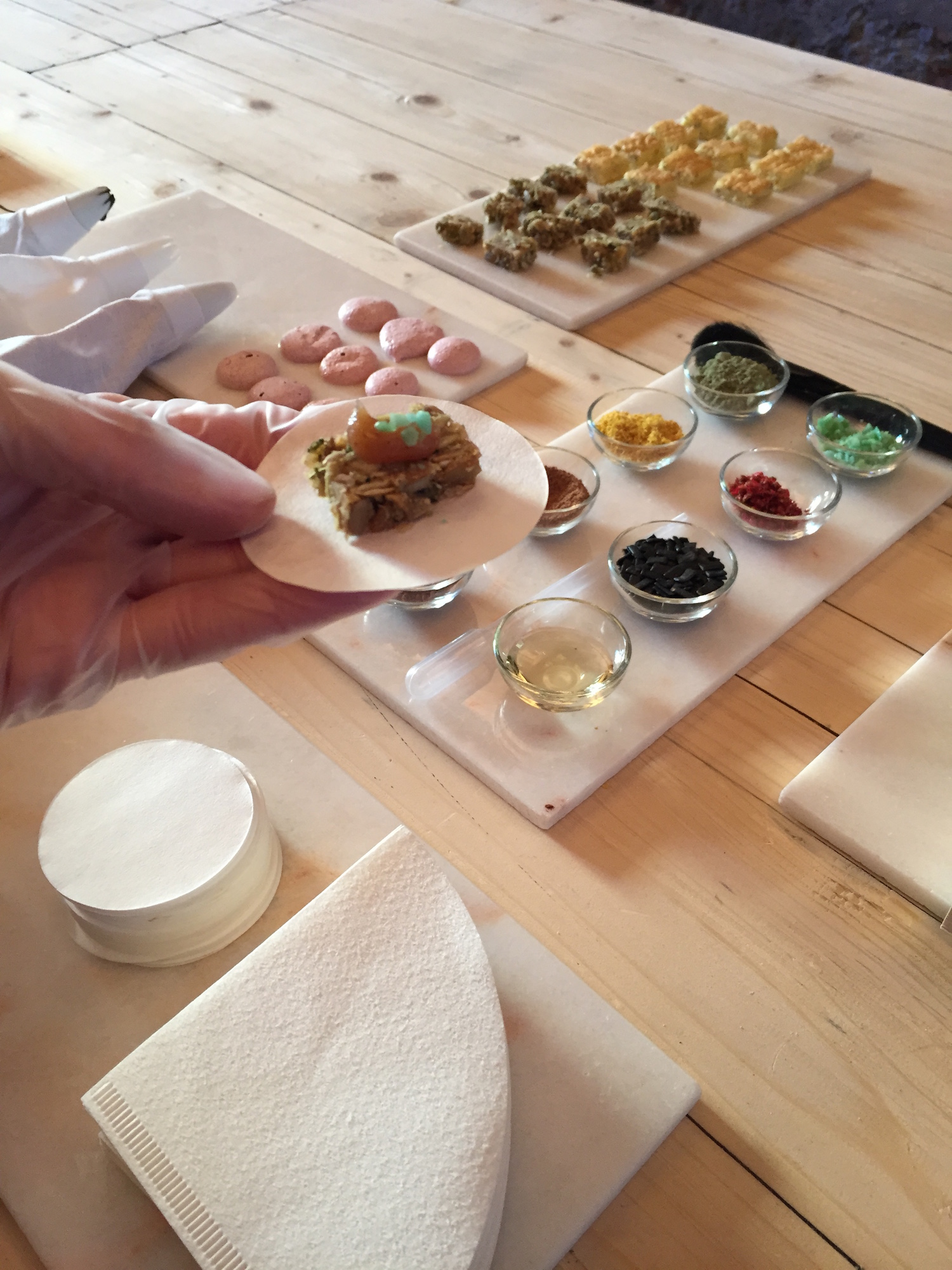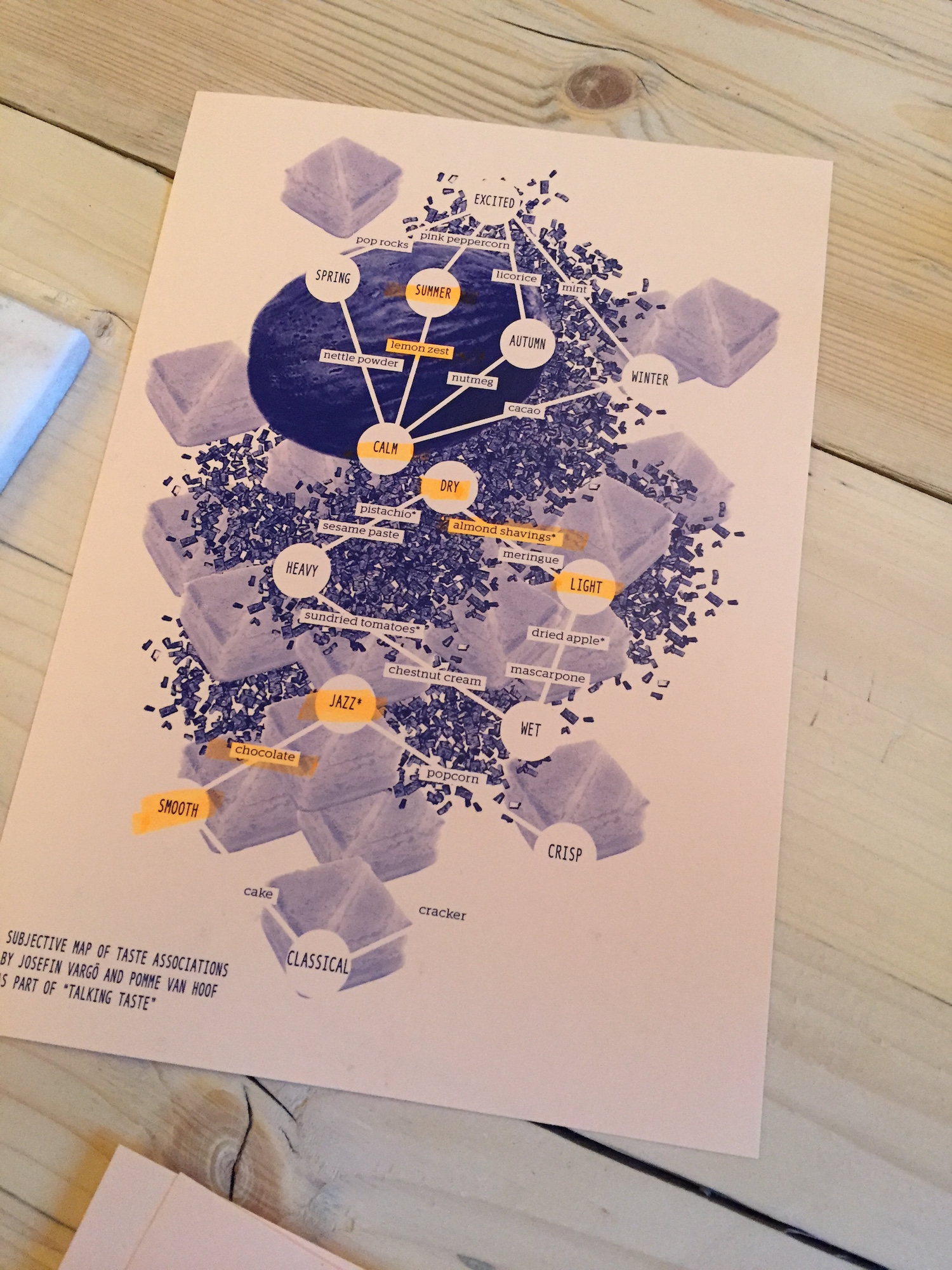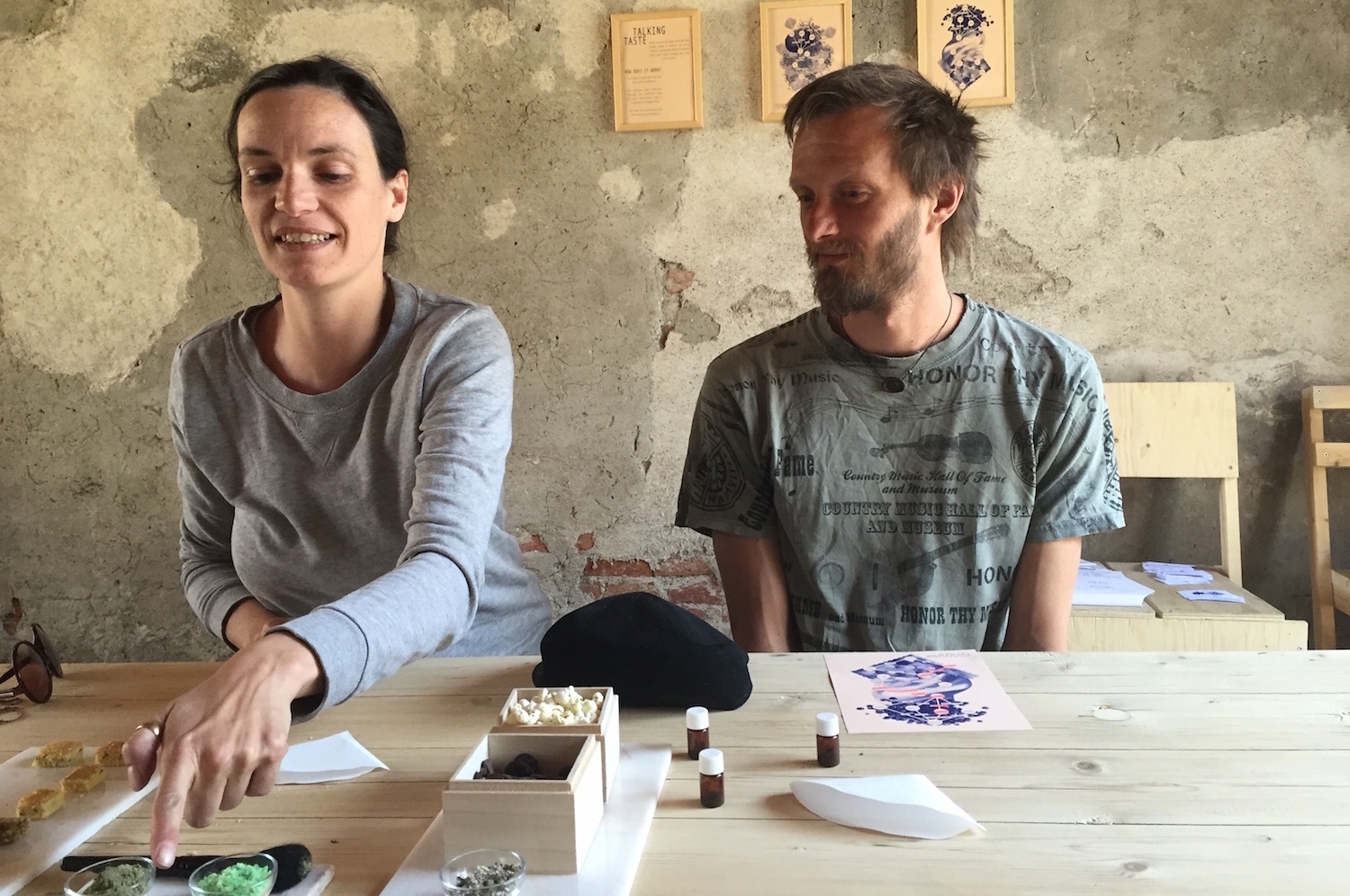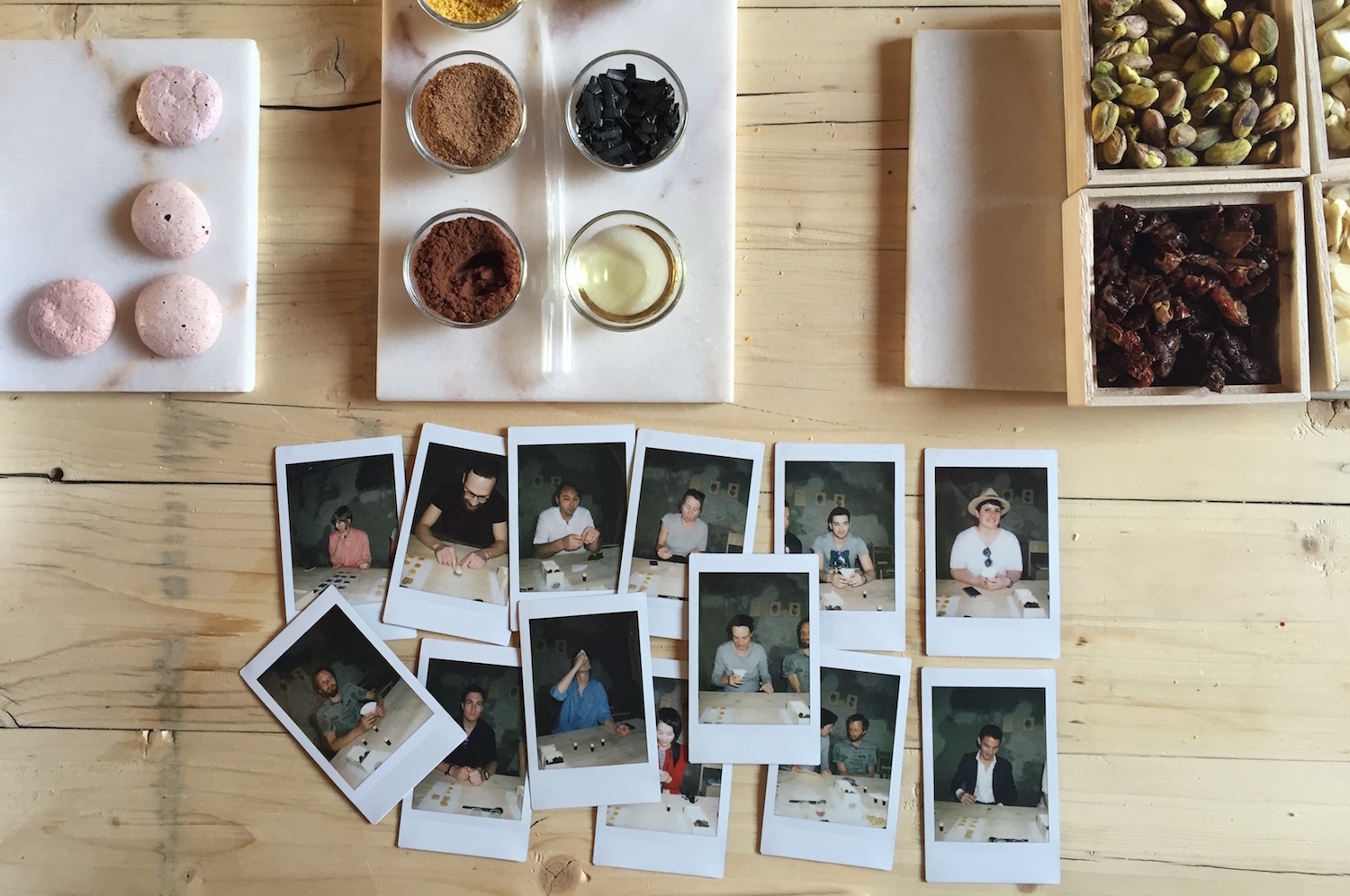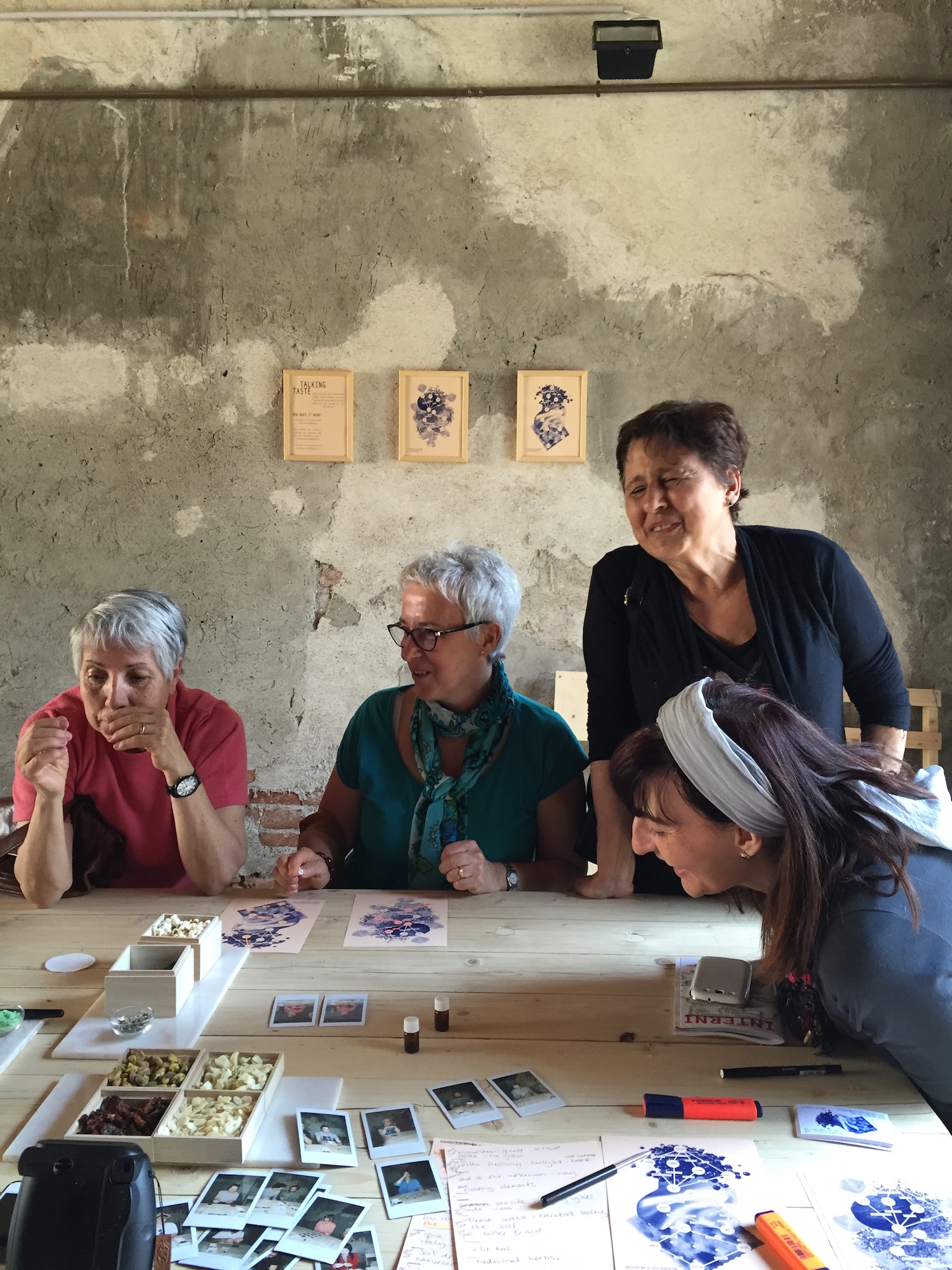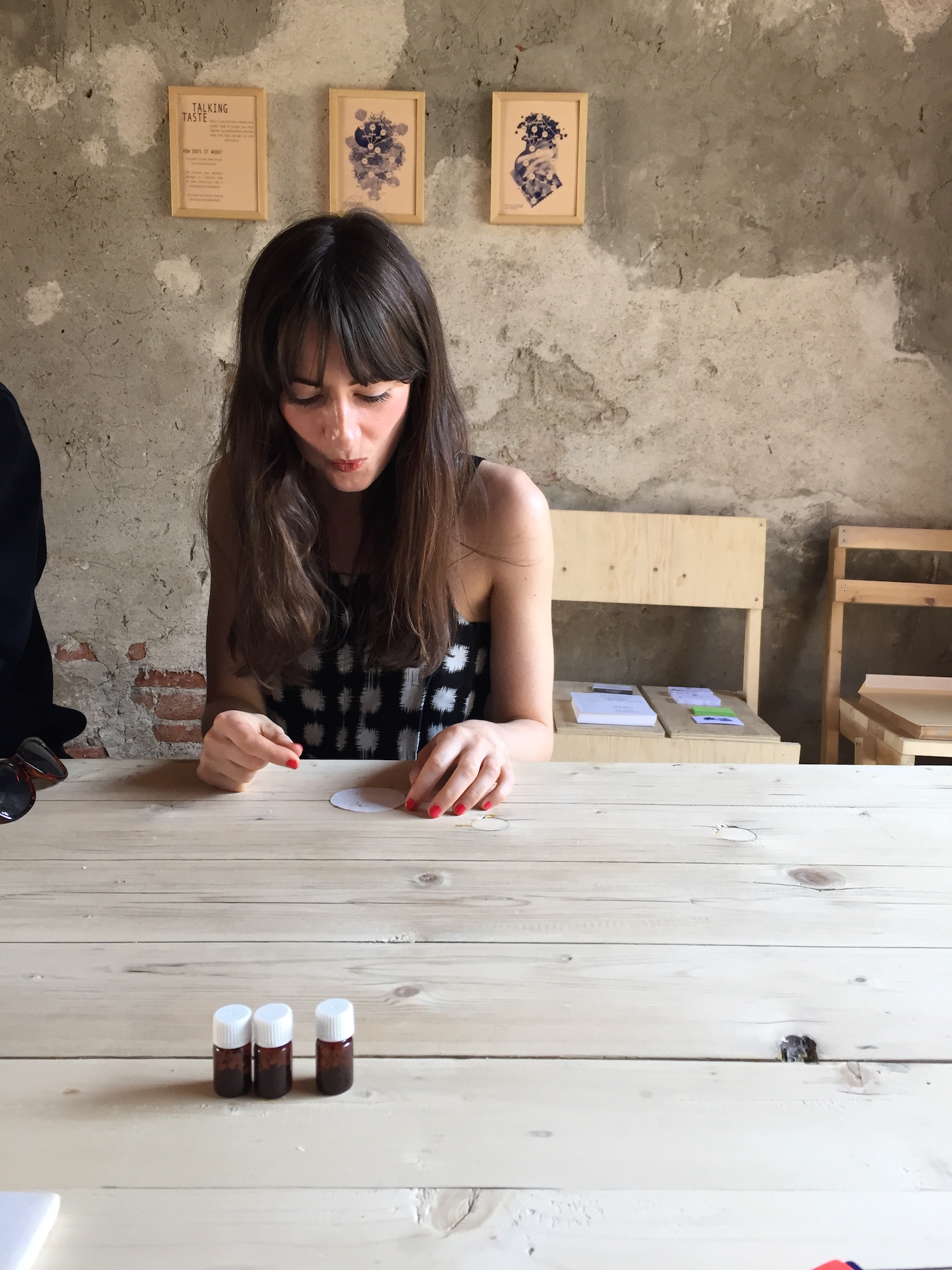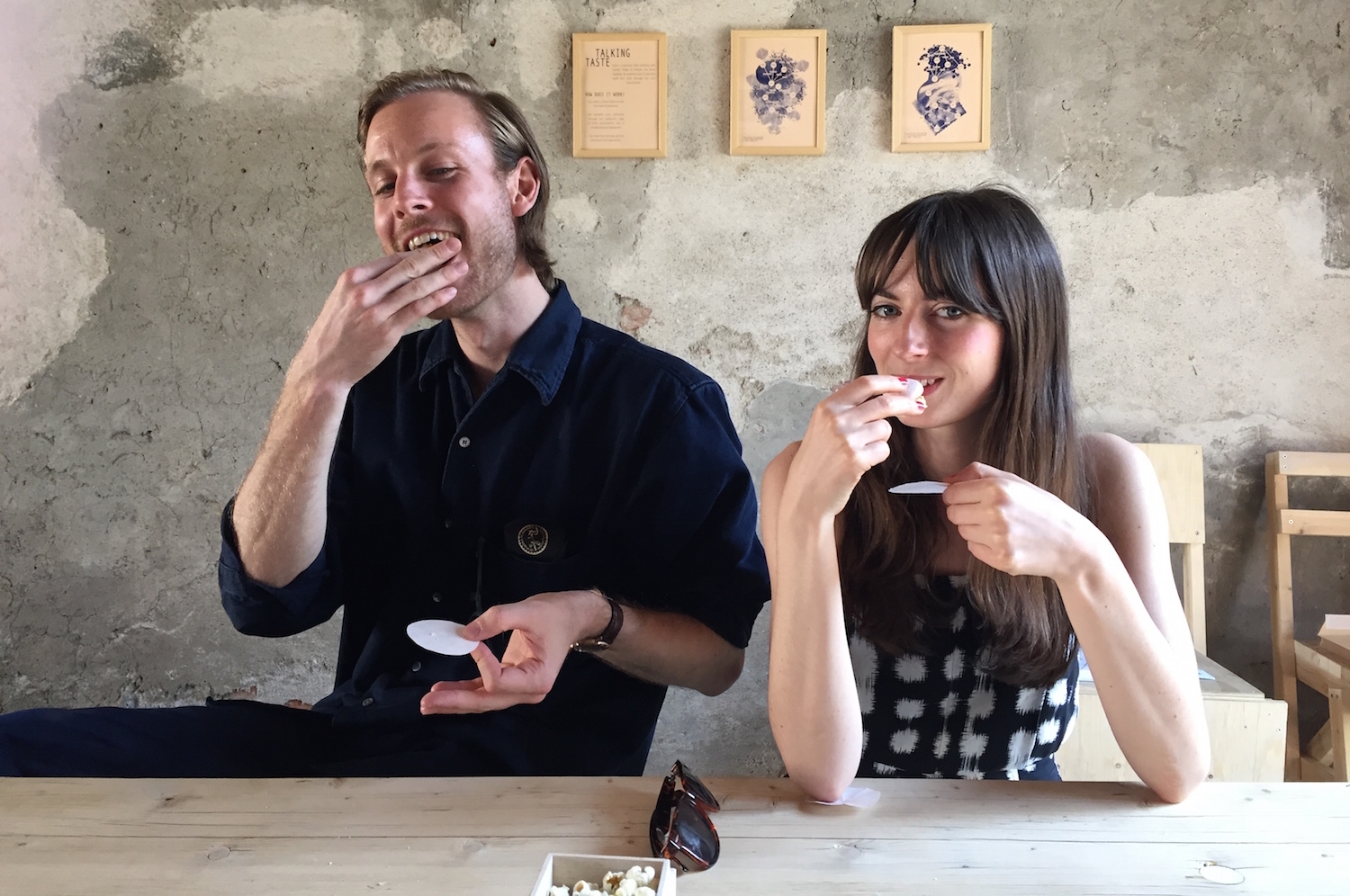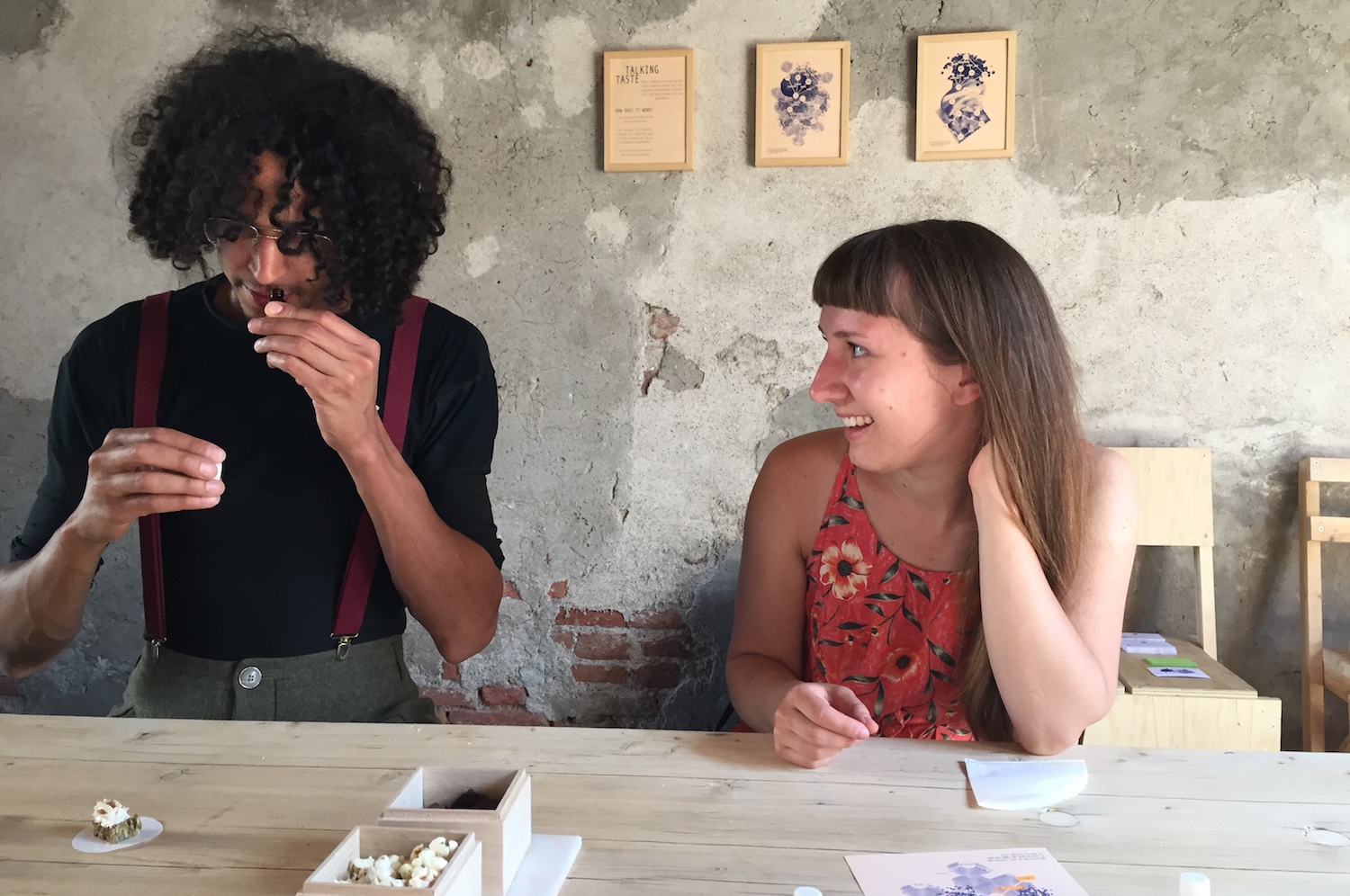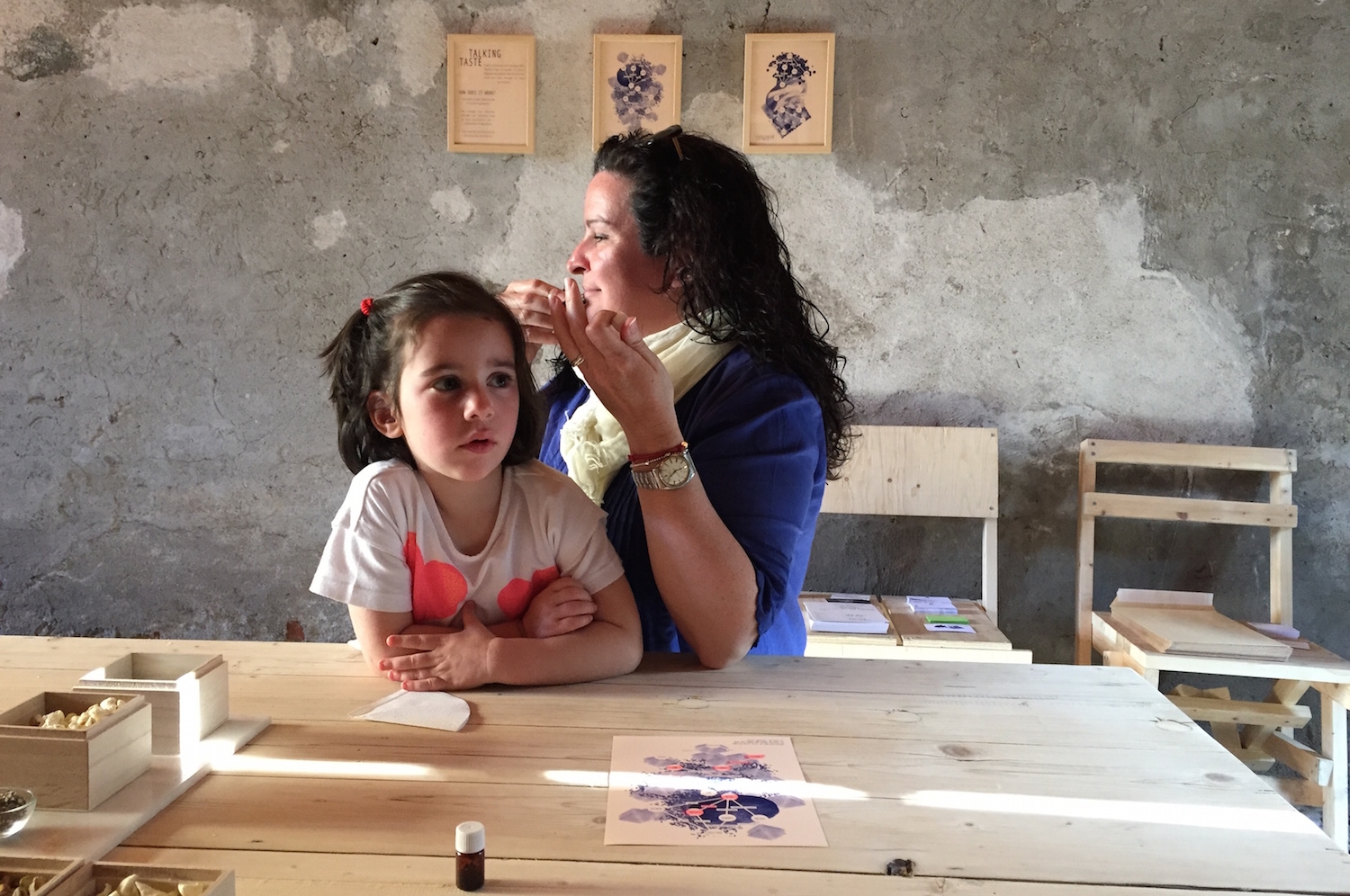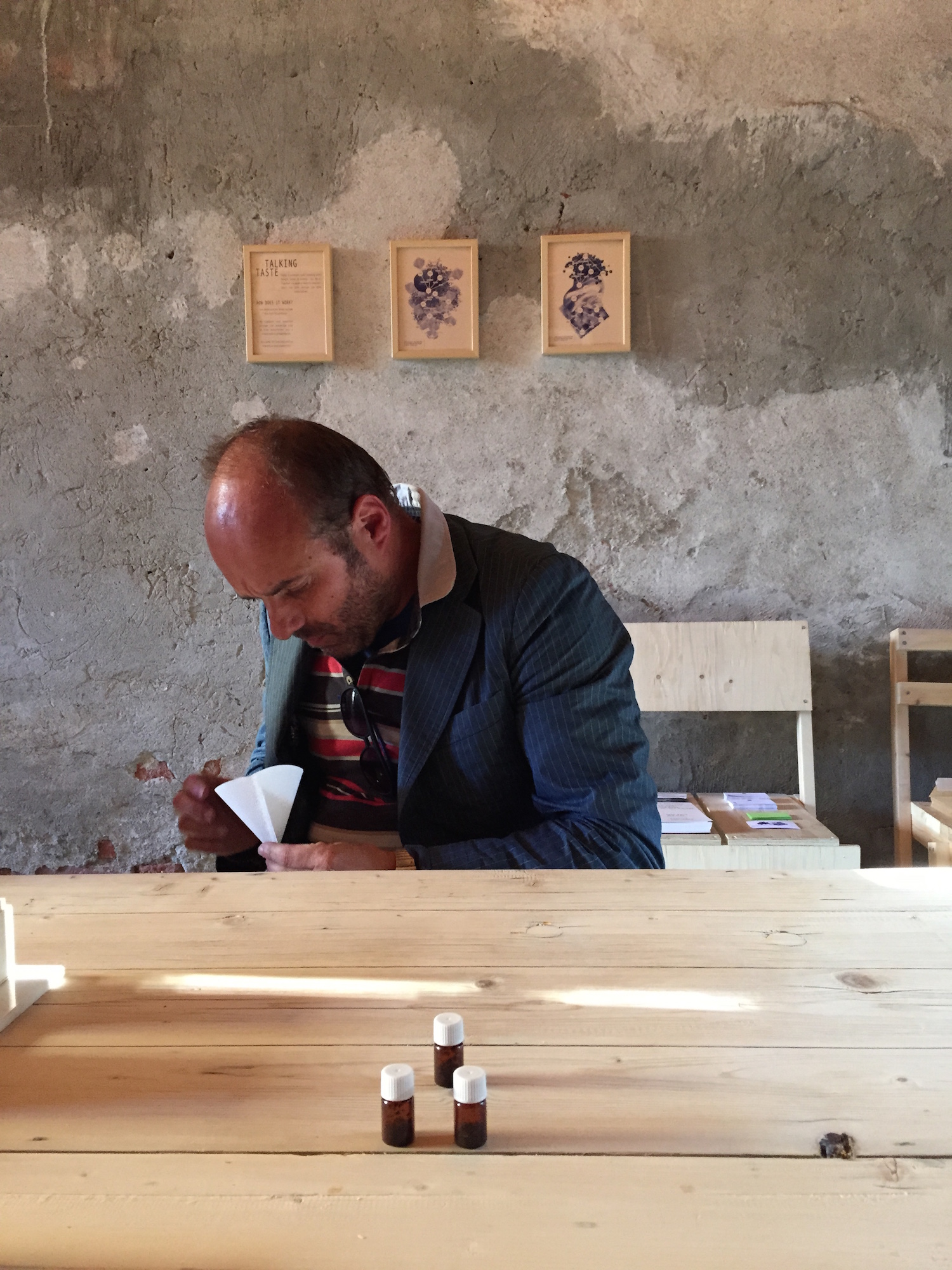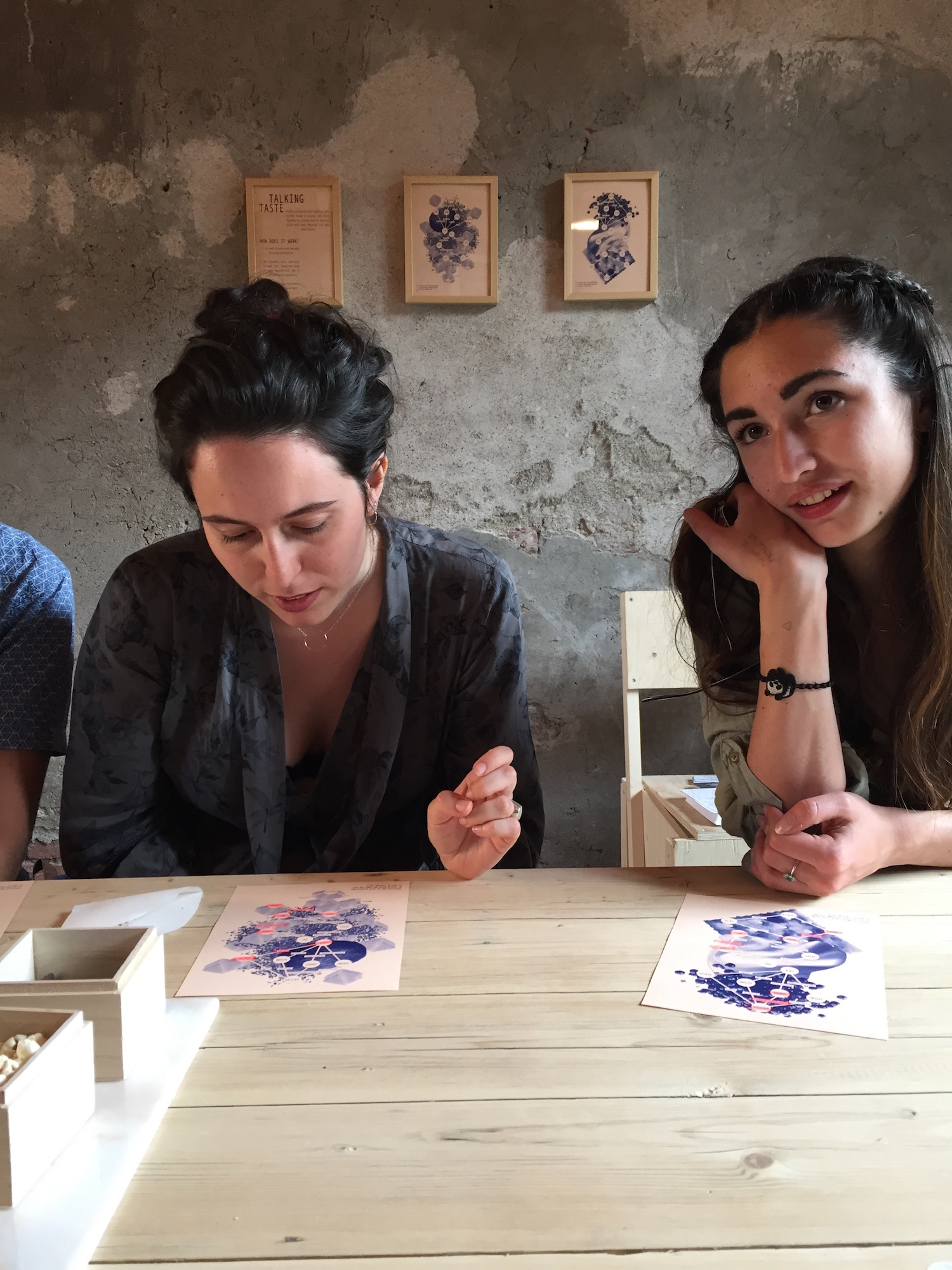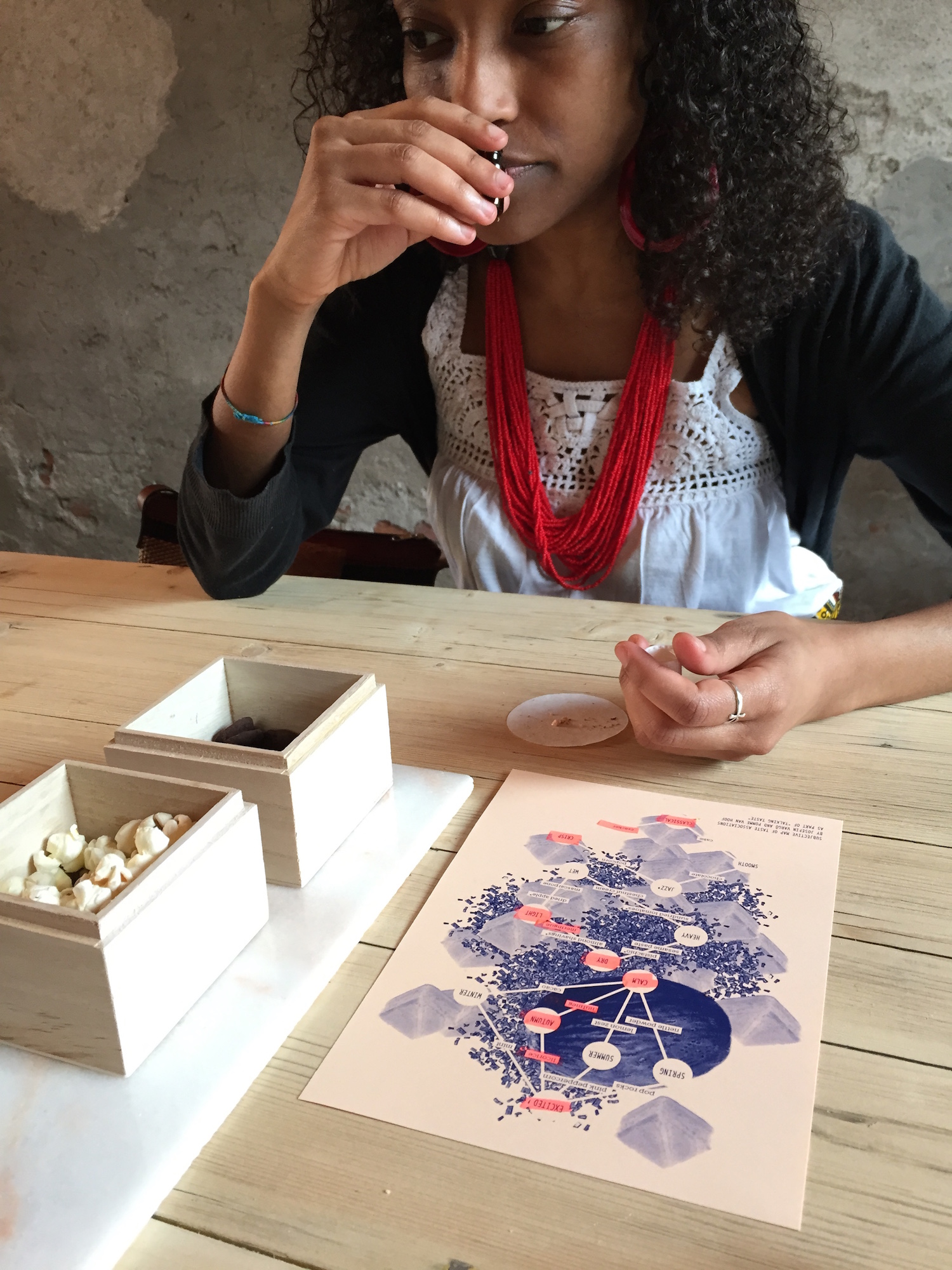 TALKING TASTE
2015 / smell and taste encounter

To find the right words to describe what we smell or taste can be complicated. Talking Taste takes the form of a meeting (preferably in pairs for dynamic discussions﴿, where guests are offered a new way of talking about intangibles such as smell and taste, by borrowing vocabulary from the way we describe music, a mood, a space or a color.
Each person gets served a scent, which they are asked to describe by answering a set of questions. Their personal journey of associations with the smell will determine the way in which a small taster out of 3 ingredients is composed.
Together we speak about differences and similarities of the two, how they are conditioned by past and present experiences and how moods can be created and recalled.
--
Self initiated project in collaboration with Josefin Vargö. Presented at Cascina Cuccagna as part of Fika Festival, April 14th-May 3rd during SalonedelMobile Milano 2015.
Photography: Andrea Pariani and Pomme Van Hoof