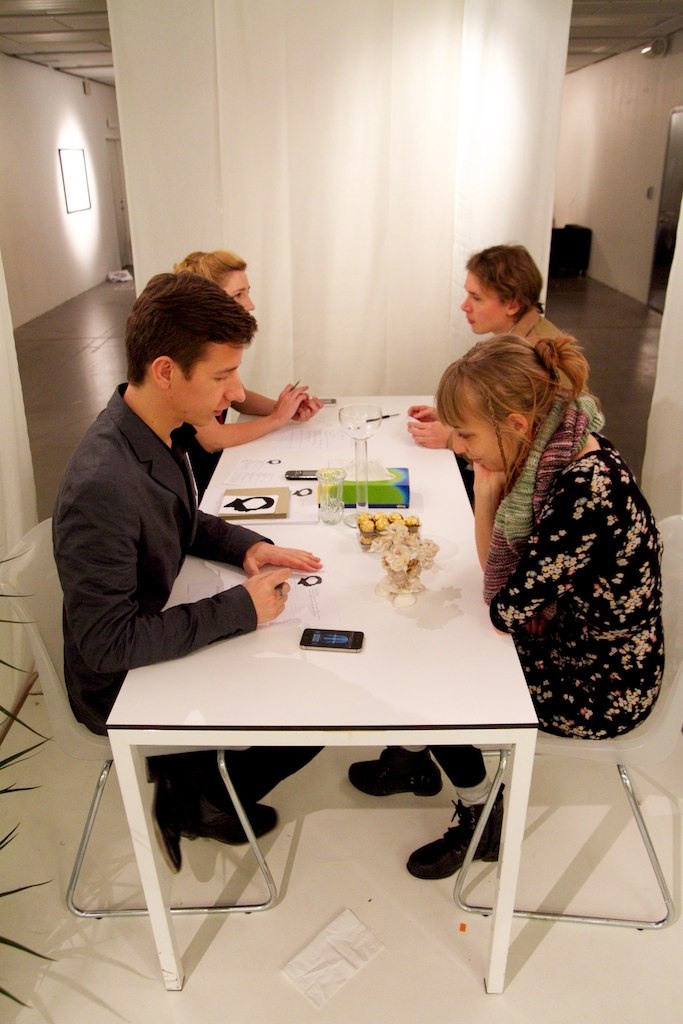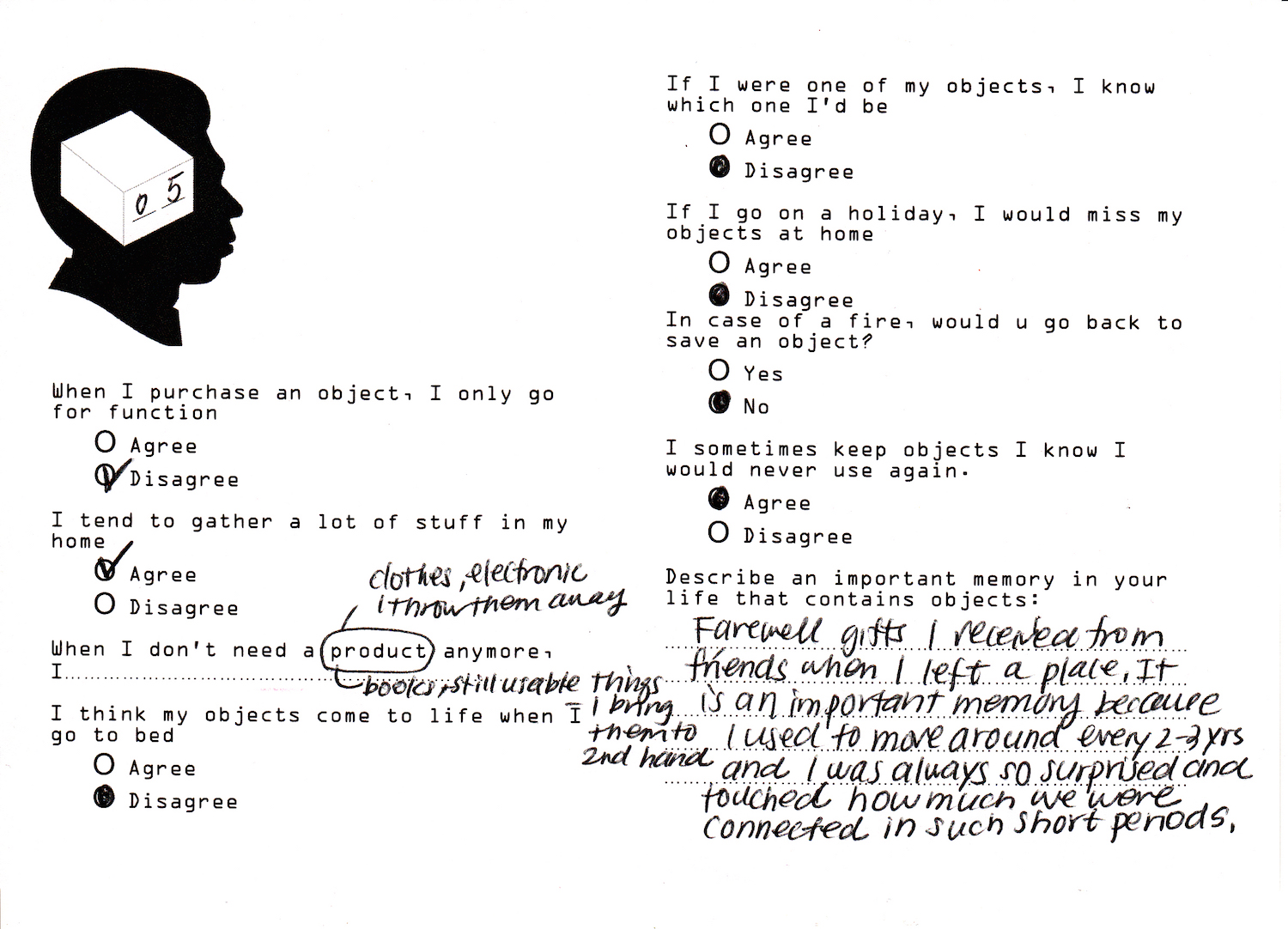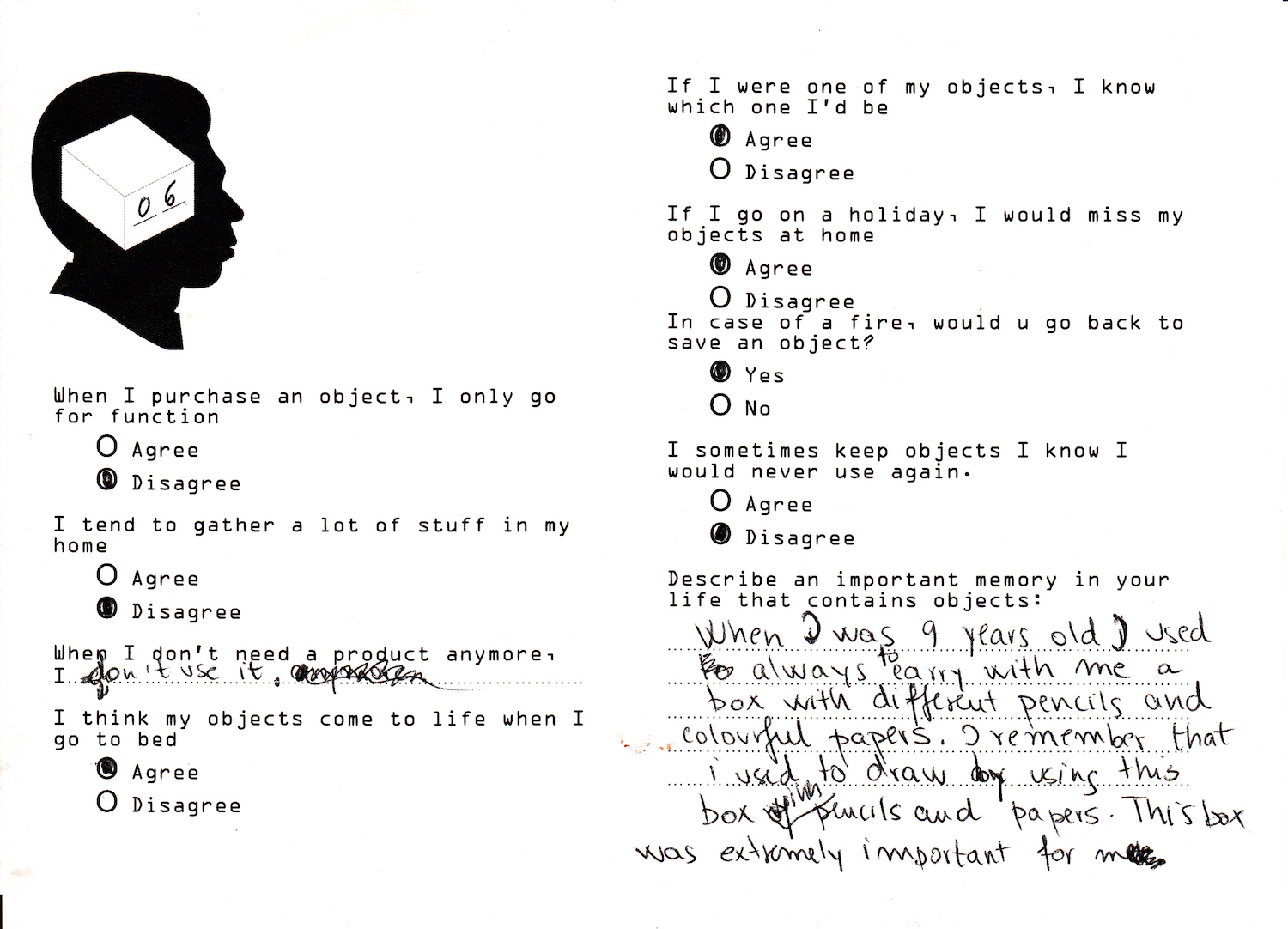 EXPERIENCE DESIGN LAB; EMPATHY FOR OBJECTS
2011 / custom-made goodbye rituals for objects
A fictional service open to the public at Konstfack, providing a fitting goodbye to various unneeded objects which people owned, but which they somehow couldn't find themselves throwing away. The service was responding to the idea that objects which carry a symbolic value for their owners (and often have social ties attached to them) are hard to throw away, because our ways of doing so lack a sense of ritual.
People were asked beforehand to come in with an object with some emotional value attached, that they no longer needed or wanted. During the evening, the service tried to find out what kind of relationship someone had with his or her object. Finally a fitting goodbye-experience was created for each individual.
A goodbye could be a little video clip, a message from the new happy owner or even a customized experience, more like a ceremony.
--
Team: in collaboration with Max Kleijberg, Laura Chifiriuc, Hannes Karlsson, Claire Brocklehorst
Course: Experience Design Group, Konstfack, Empathy course, lead by Jenny Althoff
Date: November 2011