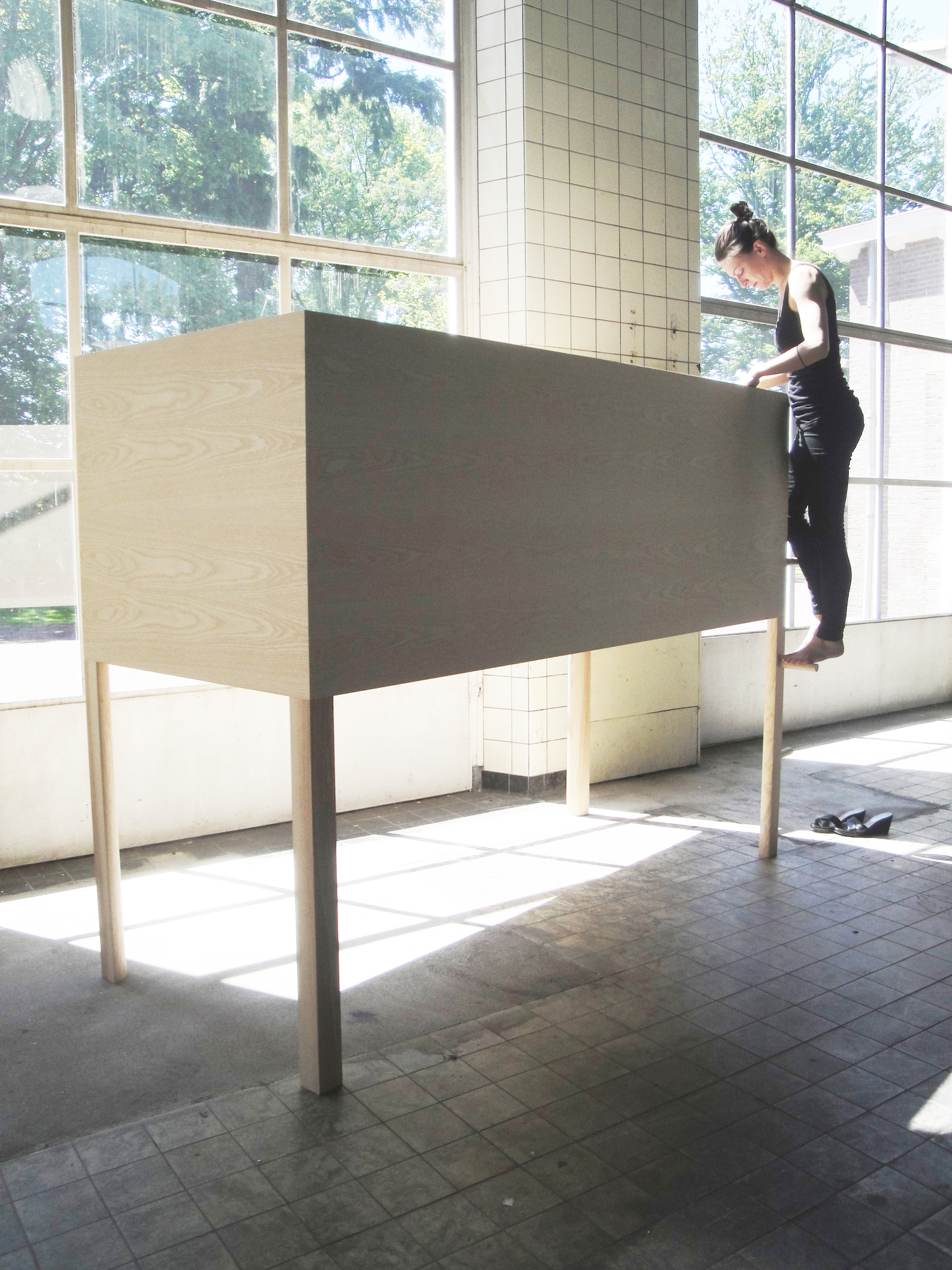 Bedbak
2009 / space for sleeping
Bedbak is a small space devoted to sleeping. The Bedbak allows people to take a step back and retreat quietly with their own thoughts and dreams. Climb the little stepladder and enter your own personal sleeping space.
When we sleep we lose control over our bodies and our consciousness. Naturally, we human beings tend to search for a sleeping space, which gives us a feeling of being protected; against a wall, in a smaller space or in a corner. In history, people often created small spaces to sleep in. Huge beds surrounded with textiles or a cupboard bed for example. Nowadays, the modern bedroom is not so much about space and sleep anymore; it is accommodating a lot of functions, which can distract from falling asleep.
The proportions of the Bedbak are taking into account the human being as well as on our already existing architecture. The chosen height, 180 cm, makes it for most people impossible to look into the bed, while at the same time you can enter the bed without bumping your head against a lower ceiling. the length of the bed allows some extra space to bring books, water or whatever you wish into your bedspace. Inside the bed, you can sit comfortable against the bed's walls, and with a little effort you can peep over the edge.
Material: solid ash wood and plywood with ash veneer. Construction: Although the bed doesn't show any visible connections it can be completely assembled and disassembled. Different metal parts were developed to make this possible.
Project for the bachelor of design degree at the Design Academy Einhoven, well being department, The Netherlands 2009